Species profile: Limnephilus incisus
July 14, 2017
Limnephilus incisus Curtis, 1834
Limnephilus incisus is one of 40 members of the Family Limnephilidae found in Ireland, and one of 24 members of the genus Limnephilus. It is a species whose larvae can be found in pools, lakes and slow-flowing ditches, which may shrink or dry out in summer. Limnephilus incisus has a straight case made from abutted or overlapping pieces of plant material. Its larvae show a preference for neutral to alkaline waters.
The feeding ecology of the larvae of Limnephilus incisus is predominantly shredding, with some predation and grazing.
The larvae of Limnephilus incisus cannot be reliably separated from the larvae of Limnephilus affinis, so adult material is required.
Adults of Limnephilus incisus can be found on the wing from May to September, with a summer diapause.
For details of published records of Limnephilus incisus, visit the National Biodiversity Data Centre page here.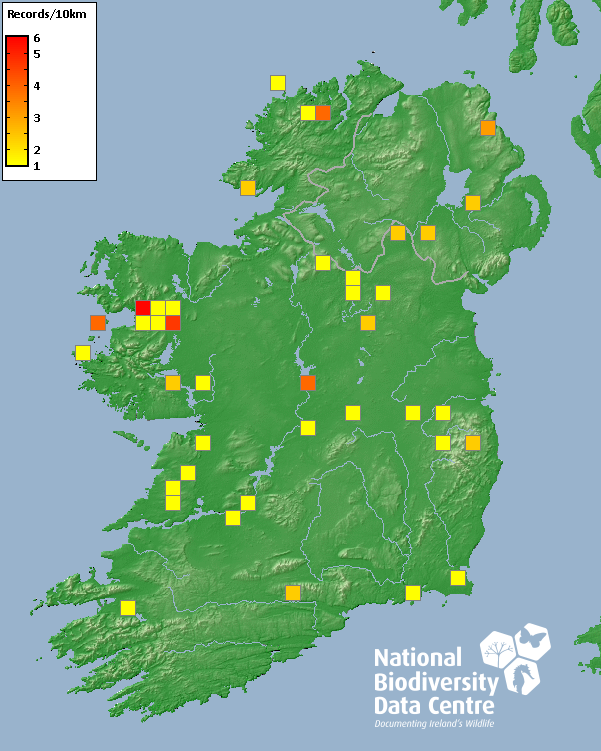 References
Barnard, P. and Ross, E. (2012) The Adult Trichoptera (Caddisflies) of Britain and Ireland. RES Handbook Volume 1, Part 17.
Graf, W., Murphy, J., Dahl, J., Zamora-Muñoz, C. and López-Rodríguez, M.J. (2008) Distribution and Ecological Preferences of European Freshwater Species. Volume 1: Trichoptera. Astrid Schmidt-Kloiber & Daniel Hering (eds). Pensoft, Sofia-Moscow.
O'Connor, J.P. (2015) A Catalogue and Atlas of the Caddisflies (Trichoptera) of Ireland. Occasional Publication of the Irish Biogeographical Society, No. 11.
Wallace, I.D., Wallace, B. and Philipson, G.N. (2003) Keys to the Case-bearing Caddis Larvae of Britain and Ireland. Scientific Publication of the Freshwater Biological Association No. 61.
Last updated: 09/04/2018