Species profile: Trichostegia minor
July 10, 2017
Trichostegia minor (Curtis, 1834)
Trichostegia minor is one of eight members of the Family Phryganeidae found in Ireland, and the only representative of the genus. It is a species whose larvae can be found in temporary pools and ditches in woods and fens. Its substratum preference includes coarse and fine particulate organic matter and plants/leaf litter and its case is constructed from pieces of dead leaves arranged longitudinally. The larvae are found in still waters and have no preferences for pH.
Trichostegia minor has a univoltine reproductive cycle (one generation per year) in temperate regions and lives less than one year. Its feeding ecology is spread across predation, grazing, shredding of fallen leaves and plant material, and gathering of fine particulate organic matter (FPOM).
Characteristic features of the larva of Trichostegia minor include the largely unsclerotized mesodorsum and metadorsum, the absence of a dorsal protuberance on the 1st abdominal segment, and parietal and fronto-clypeal bands that are broad and contiguous for much of their length.
Adults of Trichostegia minor can be found on the wing in the period June to July.
This species was confirmed for the Irish list in 2017 (O'Connor & McNaughton, 2017). Records for Trichostegia minor on the National Biodiversity Data Centre mapping system can be found here.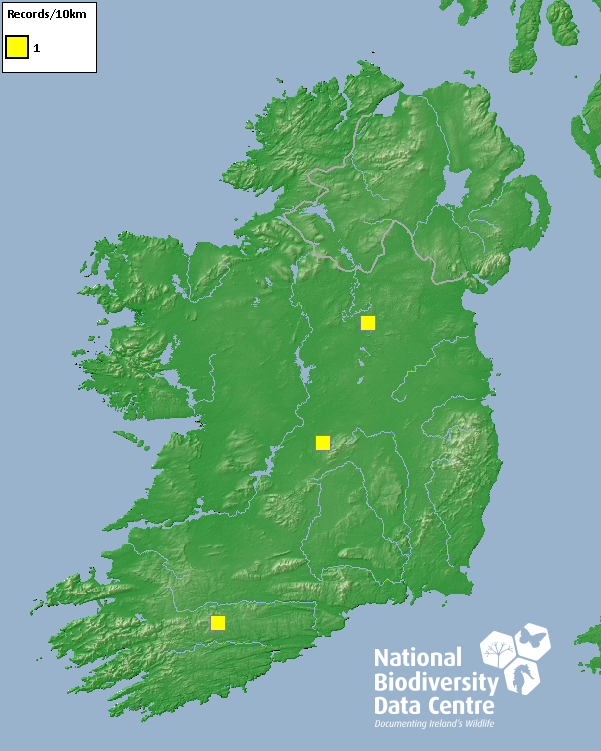 References
Barnard, P. and Ross, E. (2012) The Adult Trichoptera (Caddisflies) of Britain and Ireland. RES Handbook Volume 1, Part 17.
Graf, W., Murphy, J., Dahl, J., Zamora-Muñoz, C. and López-Rodríguez, M.J. (2008) Distribution and Ecological Preferences of European Freshwater Species. Volume 1: Trichoptera. Astrid Schmidt-Kloiber & Daniel Hering (eds). Pensoft, Sofia-Moscow.
O'Connor, J.P. and McNaughton, C. (2017) The caddisfly Trichostegia minor (Curtis, 1834) (Trichoptera: Phryganeidae) confirmed as an Irish species. Entomologist's Record and Journal of Variation 129: 147-150.
Wallace, I.D., Wallace, B. and Philipson, G.N. (2003) Keys to the Case-bearing Caddis Larvae of Britain and Ireland. Scientific Publication of the Freshwater Biological Association No. 61.
Last updated: 05/06/2018