Species profile: Erotesis baltica
January 10, 2017
Erotesis baltica McLachlan, 1877
Erotesis baltica is one of 24 members of the Family Leptoceridae found in Ireland, and the only member of the genus Erotesis. It is a species whose larvae can be found in permanently wet fens and associated dykes and lake margins, on a substratum of living plant material, occurring only in standing water. Erotesis baltica has an almost straight case when full-sized, composed of sections of plant material arranged in such a way as to create a zig-zag pattern along the dorsal and ventral faces. The species has a preference for neutral to alkaline water.
In temperate areas, Erotesis baltica has a univoltine (one generation per year) reproductive cycle, and lives for up to one year. In terms of feeding ecology, this species is entirely a shredder.
Defining features of the larvae of Erotesis baltica include antennae at least six times longer than wide, a mesonotum without dark, curved posterior-lateral projections, anal region lacking toothed plates or rows of strong spines on the prolegs, 1st abdominal lateral sclerite without a dark line on the posterior projection, and a distinctive case as described above.
The adults of Erotesis baltica have only been found on the wing in August in Ireland, but from June to September in Britain.
For details of records of Erotesis baltica, visit the National Biodiversity Data Centre page here.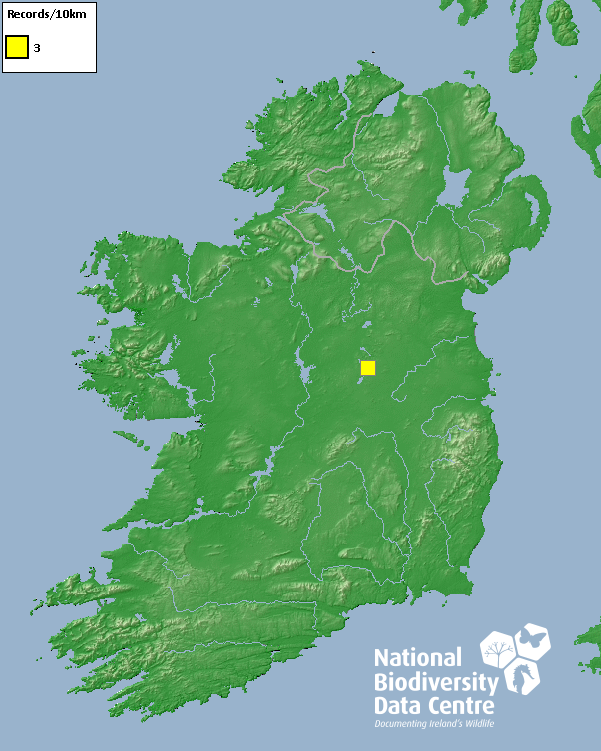 References
Barnard, P. and Ross, E. (2012) The Adult Trichoptera (Caddisflies) of Britain and Ireland. RES Handbook Volume 1, Part 17.
Graf, W., Murphy, J., Dahl, J., Zamora-Muñoz, C. and López-Rodríguez, M.J. (2008) Distribution and Ecological Preferences of European Freshwater Species. Volume 1: Trichoptera. Astrid Schmidt-Kloiber & Daniel Hering (eds). Pensoft, Sofia-Moscow.
O'Connor, J.P. (2015) A Catalogue and Atlas of the Caddisflies (Trichoptera) of Ireland. Occasional Publication of the Irish Biogeographical Society, No. 11.
Wallace, I.D., Wallace, B. and Philipson, G.N. (2003) Keys to the Case-bearing Caddis Larvae of Britain and Ireland. Scientific Publication of the Freshwater Biological Association No. 61.
Last updated: 09/04/2018